I am Yu Lin, the 3rd generation of Ang Eng Nyonya Kebaya.
This is a little story about Ang Eng...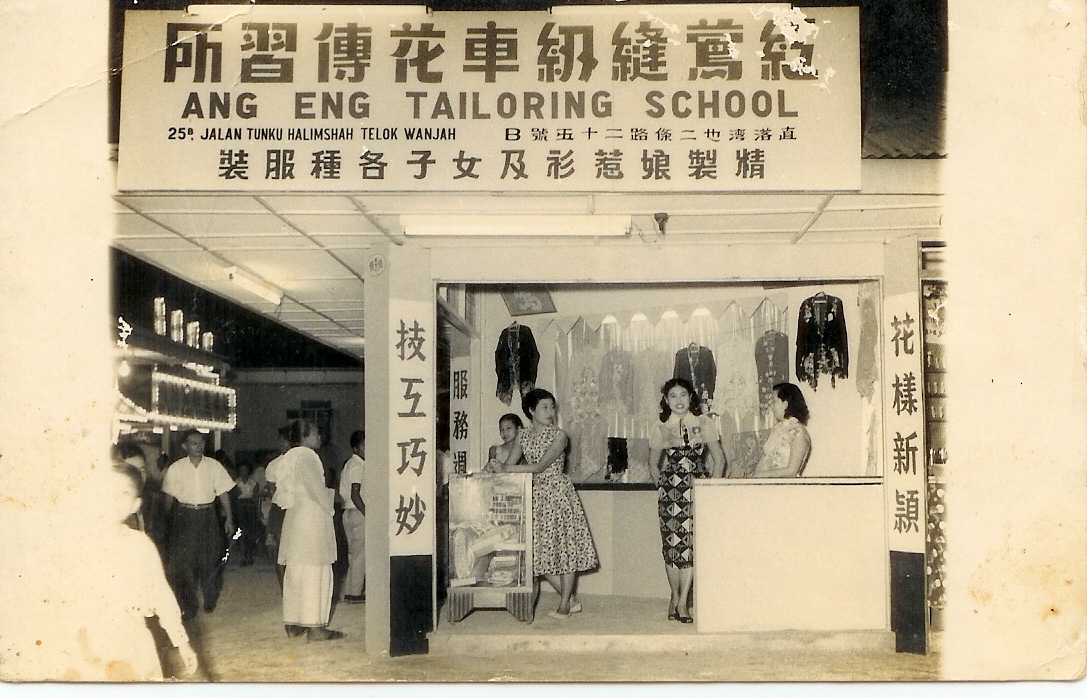 Ang Eng Nyonya Kebaya was started in the 50s by my late grand mother, Mdm. Lim Wah Choon. She was borned in Yan, a small town of Kedah. She and my grand father, who came to Malaysia from the province of Fujian, China were matched married during the Japanese Occupation in World War 2. After the war was over, my grandfather started a dried seafood business in Pekan Cina, Alor Setar.
At the same time, my grandmother became very passionate about nyonya kebaya costume. She learned to sew nyonya kebaya by herself and in 1955, she started her own baju kebaya business on the floor right above my grand father's dried seafood shop. She hired her sewing ladies mainly from the surrounding neighborhood. Her nieces and her own daughters were also helping out with the sewing.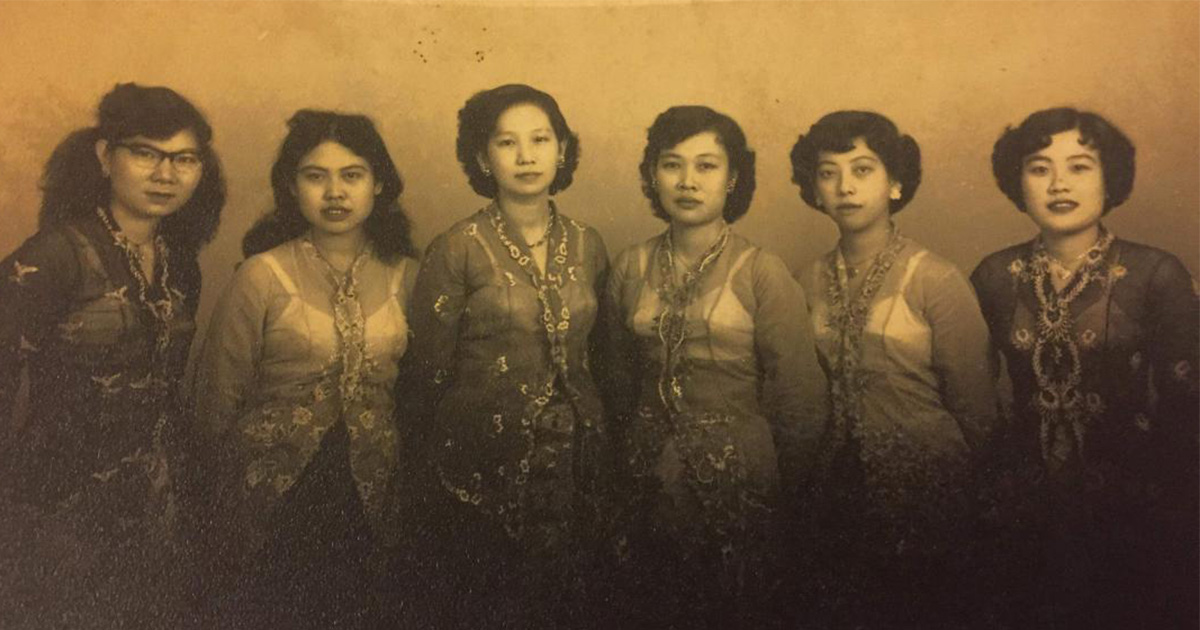 My grand mother standing 3rd from the left, posing in Ang Eng nyonya kebayas with her close friends, photo taken during the 50s.
Milestones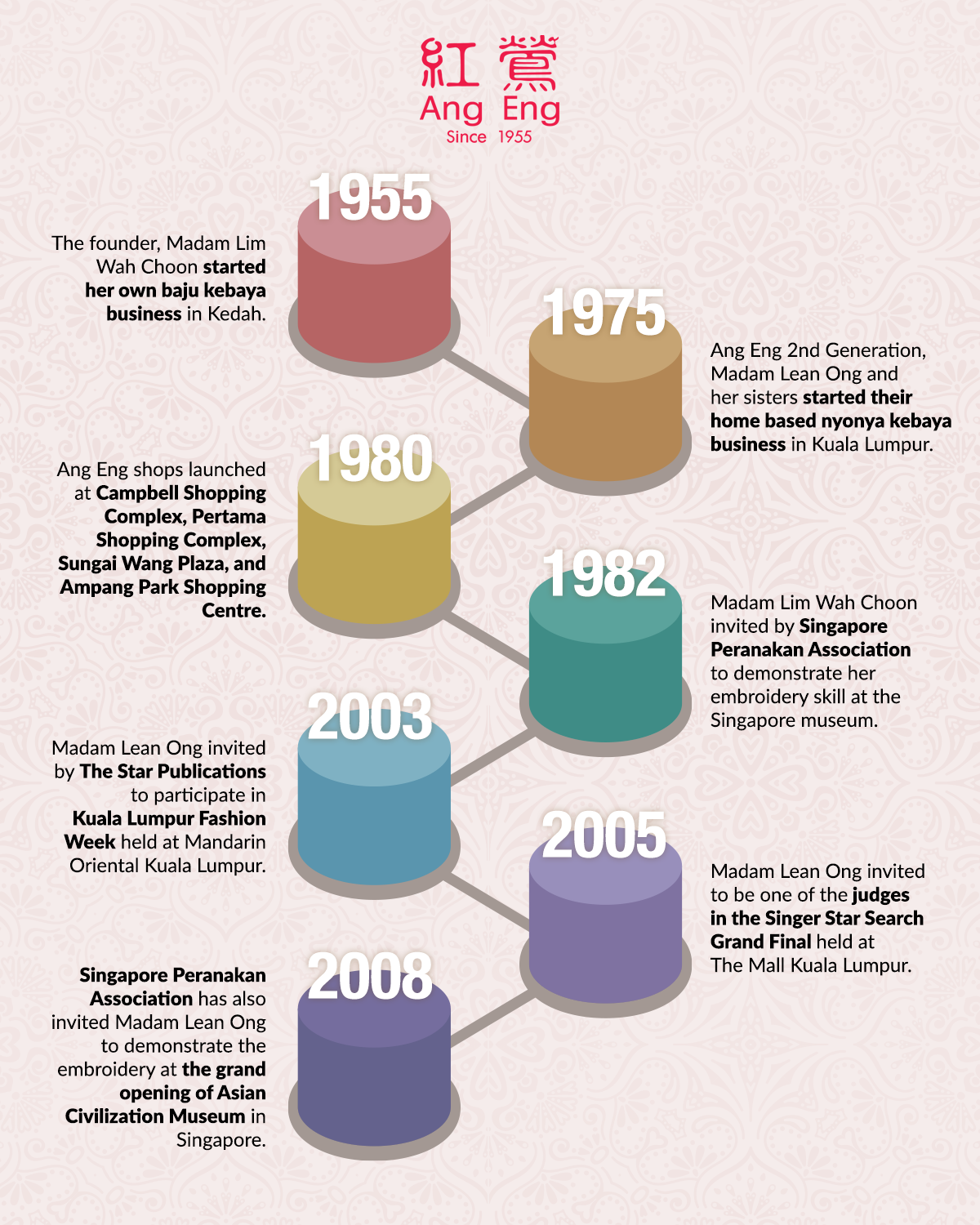 The Founder & Ang Eng Generations
---
The founder, Madam Lim Wah Choon

demonstrating the embroidery at the Singapore National Museum in 1988.

Ang Eng 2nd Generation

, Madam Lean Ong

demonstrating the embroidery at the grand opening of Asian Civilization Museum in Singapore in year 2008.

Ang Eng 3rd Generation, Madam Yu Lin






More About Ang Eng Family